Shortcut to MEN'S HEALTH Section-Click Here
The following list of common herbs is an example of possible health benefits for treating some ailments. Herbal remedies are prepared in many forms such as teas, herbal extracts (tinctures), capsules or creams

Chamomile
This herb is popular as a tea and can calm nerves, relieve stomach distress, prevent ulcers, and help fight infection. Chamomile may be used to relieve morning sickness during pregnancy, to treat gastritis and ulcerative colitis, and may be used to speed healing of skin ulcers, wounds, or burns.
Dong Quai
Dong quai has been used in Asia for thousands of years as a tonic for the female reproductive system. It also balances and strengthens the female organs and regulates their functions.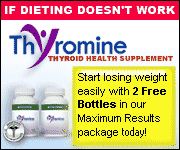 Ginger
Ginger has been used for centuries to control nausea and for reducing inflammation.
Goldenseal
Goldenseal is found in popular herbal blends for relieving intestinal and gallbladder inflammation. It also has been used to soothe inflamed or infected mucous membranes. Goldenseal may be used to reduce colds, flu and other respiratory infections especially at the beginning of infection. Goldenseal has both anti-infective and immune system stimulating properties that may shorten the course of the illness
SAFETY
Herbal remedies may be safer and have fewer side effects than prescription medicines. Always read the label and use only the recommended dosage. Do not take any herbs during pregnancy --- check with your doctor first. If you are currently taking any prescription medicines always check with your doctor before using herbal remedies or before starting any health supplement program.